Please Read Our Frequently Asked Questions
DO YOU CHARGE THE SAME RATE AT WEEKENDS?
Our weekend rates are slightly marked up from the weekday rates.
DO YOU WORK ON SUNDAYS?
Yes we work 24/7,  except for Christmas,  Boxing and New Year's Days.
HOW BIG ARE THE VEHICLES?
Our fleet of vans are made up of purpose built vehicles, the standard sizes are made up of 3.5 tonne Luton Van which holds approximately 700 cubic feet. Our 18 tonne lorry holds approximately 1800 cubic feet.
CAN I RIDE IN THE VAN?
Yes, as long as there is room within the vehicle.
DO YOU DUMP OR RECYCLE FURNITURE?
Yes, we are registered to use the recycling and refuse tips like the one in Edmonton or Battersea.
CAN WE HAVE A DISCOUNT?
Periodically, we  provide a cheaper service, please inquire.
DO YOU DO EVENING REMOVALS?
Yes. but these may attract a premium rate if the move runs into the late hours.
WHAT TIME DO YOU START?
Our crews arrive to work at 7.00 a.m. but we can be at your premises anytime. It's very much at your discretion.
WHEN WILL YOU DO THE PACKING?
Generally, we will send in our crew the day prior to the move to start packing, but this does depend upon the size of the move. Smaller moves are usually packed an completed in one day if this suits your requirements.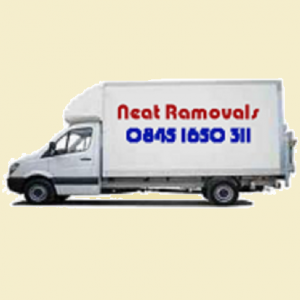 ….